Cache Bar, LLC –
a creative and digital Agency
What we do
Technology is our thing but our passion is helping people. We're a Creative and Digital agency specializing in development and graphic design. Our job is to get you as excited about technology as we are by helping you manipuate and use it to your advantage. Our motto is - Consult, Code, and Create. We get the vision from you and then apply our tools to bring it to life!
Our infrastructure is suported by AWS. We're extremely flexible with the technologies we use and pride ourselves on having the ability to accomodate specific requests. We'll offer our suggestions but we're also excited to hear about your ideal stack.
What we believe in
Simply put, we believe in you- our client! We want to bring your visions to life. If you're starting a new business or branching out with your current business then we want to aid in that progression. We want to provide you with the platform to reach your audience and make them as passionate as you are.
The same goes for hosting special events. We believe technology can not only make the planning process easier but also help you reach intended reciepients quicker. At the Cache Bar, our job doesn't end with a completed project. It ends when you reach your goals.
Meet the owner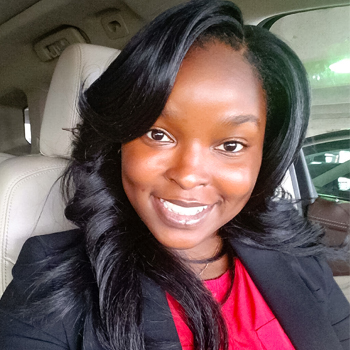 Establishing a businesss in Hampton Roads was important to Banita because it is the place she calls home. Banita recieved her Bachelor of Science degree in Computer Engineering from Old Dominion University. The only thing more important to her than technology is her family. Hover over the image to access social media links and learn more!
Our Process
Our initial interaction with you is extremly important to us. We've developed a process to ensure we fully understand your needs and are able to provide and suggest the appropriate services.
Consult
Once you've contacted us we'll reach out to schedule a consultation to discuss your thoughts- whether a small idea or fully detailed specifications. You'll let us know which communication method you prefer!
Quote
We'll provide you with a document detailing the work to be completed as well as pricing. Along with the quote, you will recieve contracts tailored to your services for your review and approval.
Create
We like to keep our creative process open. We'll check in with you and provide updates along the way. It is, of course, the most exciting part so, we want you to stay engaged as much as you'd like.
Why you should work with Cache Bar, LLC
We think you're unique
As you can probably tell by now, customization is the name of our game. The best part of our products is you!
We care about you
Technology is powerful so, we want to make sure you're sending the appropriate and intended message to your audience.
We value your opinion
We may be the experts but we put your ideas at the head of your project. We want our work to portray the best of you!